What fantasy football really means
I have an addiction.
I'm not proud of it.
But I have learned to cope with this addiction, and live with the consequences. Depending on the week, you may find me moping around school as though my dog had just died, or skipping around the quad like a giddy schoolgirl.
I am, of course, talking about my addiction to fantasy football.
For all those who do not know, fantasy football is a game in which managers, like myself, draft professional football players onto a "fantasy team." Depending on how the players play in their NFL games, managers earn points. Two fantasy teams are pitted against each other and the team with the most points wins. The season is played out with different teams matched against each other. The win-loss records determine standings in the playoffs, which lead to a league champion.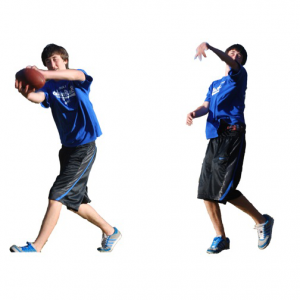 For instance, in week one, Arian Foster, the Houston Texans' starting running back rushed for 231 yards and three touchdowns. In my league, the guy who drafted Foster got 42.8 points from him alone, which is pretty substantial when you realize that teams average around 125 points per week. In other words, Foster accounted for about 34 percent of the team's points and the other 10 players accounted for merely 66 percent of the rest.
Fantasy football is in a league of its own, if you will excuse the pun. No wonder more than 23 million men and women play it every year, costing companies $10.5 million in lost work time, according to a Challenger, Gray & Christmas Inc. study, while the employees whittle the hours of their workday planning out how their team will fare in the coming week.
As one of the 23 million, I love the thrill of multitasking. I do not mind juggling an AP US History essay due on Monday, studying for a Spanish test on Tuesday, finishing a math assignment, and managing my team. Managing a fantasy football team is arguably more difficult than all of my other assignments combined, and with this kind of addiction, it is the most attractive, and the most time consuming. Why do schoolwork when you can fret about imaginary points?
The preparation is killer, even without the schoolwork. Managers need to prepare before the season starts by strategizing who they will draft and when. Then on draft day, the preparation gets tested. Adaptations are necessary, especially when people pick kickers, the player who earns the least points for the team, in the fifth round, with 11 rounds to go. But it does not stop there.
I lose the most sleep when it's time to decide who to place in my lineup for the week. It is surprisingly difficult to predict who will play well in certain games. Now, in some cases it is easy to anticipate a monster performance. If one of my players is playing a team with a horrendous defense, say, the Detroit Lions or the St. Louis Rams, which have won two and three games respectively the past two years, then my player will almost certainly do well.
However, most teams are not like that and it is up to me to predict how they will do, depending on who is on the oppositions' defense, whether or not my players will be in full health for the game, how my players' attitudes affect the rest of the team…the list goes on and on. Needless to say, it is tough.
So next time you see fantasy football managers around school, looking like they are about to die, you will know why.