Column: recruiting violations in college football
It's that time of year again football fans. Time to put away your summer clothes and baseball gear, break out your game time snacks and favorite team jerseys, and prepare for another exciting college football season.
Last year's season was an all-time high for the sport, with Heisman trophy winner Cam Newton leading the Auburn Tigers to an impressive 22-19 victory over the Oregon Ducks in the national title game.
But now, just one year later, college football has taken on a new personality.  With widespread corruption and recruiting violations popping up nationwide, the game of college football has evolved into more of a business than a sport.
Since 1869 (the first college football season), college football has catered to millions of football fans in the United States. So many people, myself included, respect college football because it is not all about money and fame, but instead about the love for the game and school pride.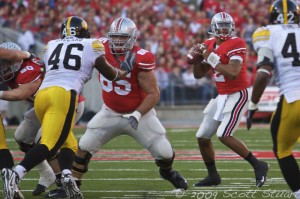 Now, with historic college football schools like the University of Southern California, Ohio State University, and the University of Miami going public with recruiting violations they have made in past years, people are beginning to doubt how genuine the sport of college football actually is.
The most recent case of recruiting violations occurred in the University of Miami. The Miami Hurricanes have been a powerhouse in college football for nearly 100 years, winning five national titles dating back to 1983. But their prestigious accolades mean nothing ever since the Hurricanes received recruiting violations that resulted in the suspension of eight Miami Hurricane players. Along with their suspensions, the eight players will have to pay back the benefits they received from a Miami sports booster.
"They understand that their actions demand consequences," Shawn Eichorst, current Miami athletic director said.
Really? These kids accepted thousands of dollars from a Miami sports booster and the only thing that the athletic director has to say is "They understand that their actions have consequences?"
Obviously, the players, coaches and administrators at Miami University are at fault for what they did, but what about the NCAA? How, after a player accepted 1,200$ from a booster, can a player receive just a six game suspension? If it were me, these players would be banned from college football forever.
And how about the college coaches who are influencing the players the most? I find it completely insane that college football coaches can commit NCAA recruiting violations and then simply leave programs (with no penalty) and become a coach again at the NFL level. I understand that the players are at fault, since they do know that accepting money and benefits from a college program is wrong. Having said that, they are just young adults, and the fact that coaches are influencing kids to come to their schools by giving them benefits that they have never had is wrong. And the fact that the coaches don't receive any sort of penalty after the fact is even more wrong.
I understand how competitive sports are, as I have played since I was young. I also understand how important winning is. But sometimes, sports can't be completely about winning. Strong athletes and teams are not judged by how good they are when they win, but instead by how they act when they lose. Sometimes winning becomes so important that people forget how special losing is. Losing teaches you more than winning, and it makes you not only a stronger athlete, but a stronger person as well.
I'd like to believe that college athletic programs nationwide have the same values as I do. Believe me, I understand how much pressure is on not only the players, but the programs and coaches as well. They want to win, and sometimes programs lose sight of the fact that sports are simply games. They should be played out of love and respect for the sport, not out of the desire to win. If the penalty for recruiting a high school athlete illegally is just a suspension, how are schools ever going to truly understand how morally corrupt paying a college student-athlete is? The NCAA needs to take initiative and put some brutal sanctions on the universities and colleges nationwide that are breaking recruiting rules. If not, a pattern of bad behavior and habits will ensue.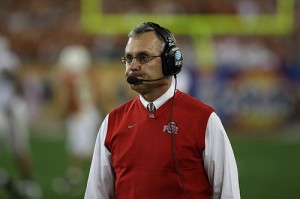 Why have sports transformed into a business, where money and respect is more important than the actual sport? What happened to "backyard" sports and pick-up games with friends on weekends? Student-athletes work everyday to become strong both in the classroom and in their sports. Respecting the game means that you are one hundred percent devoted to your sport, and you truly appreciate the chance to play. As a student-athlete, if you are playing a sport just for money or because you're good at it, then you are disrespecting the sport and don't deserve to play.
I want to be clear; I'm talking about student-athletes, not pro athletes. Professional athletes have every right to play the game solely off of their talent and monetary needs. Playing in the NFL is brutal, and for some players, the game is becoming exactly what most people have every day until they're 65, a job. But college students are still young adults, and they are still learning how to be good people. For many of them, it is the last time that they will ever step on a football field to play a game. What kind of message is the NCAA sending to not only the students and programs nationwide, but to the young kids who want to play football in college someday?
I'm not saying that I think it's possible to wipe out players getting benefits for attending a school completely, but the least we can do, as true football fans, is try to lessen the problem. With 120 Division I football programs nationwide, it is going to be a tough and grueling task for the NCAA to get rid of, or at least limit recruiting violations. But it is a task that the NCAA needs to take on and eventually conquer, or the love and excitement for college football could be gone before we know it.