photo by grant shorin
In the 2009-2010 lacrosse season, the first year Paly offered boys' lacrosse, the varsity team won the Santa Clara Valley Athletic League (SCVAL) championship in impressive fashion finishing with a strong 17-5 record. Coming into the 2010-2011 season, the coaches, players, and community of Palo Alto had high expectations. When the boys were unable to capture their second straight league title in a disappointing 13-7 season, students in the community looked to the internal problems the team was allegedly dealing with.
Much of the team's failure to live up to their full potential in what head coach Craig Conover called its "golden season",  resulted from intense turmoil caused by allegations against certain players for participating in substance abuse during the season and sometimes even during games.
"I never found out," Conover said. "It was all suspicion and I didn't know what to do about it because I'm not a teacher. If I had found out, it would have resulted in expulsion from the team if there was evidence. If the school determines that [a player is smoking], then he's off the team."
Regardless of the suspicion that Conover may have had, proving the so called "allegations" proved to be an issue.
"I'm not stupid, I do know," Conover said. "Even (Earl) Hansen said, 'You have pot smokers on your team.' Well, I know that. How are you going to prove that is the problem."
Vice principal Jerry Berkson believes in punishing athletes who are participating in illegal activities in the same way he punishes the average student.
"If a player were caught with illegal substances, it would be treated just like it would be for a non-athlete and then the rest is up to the coach," Berkson said. "The punishment would be a five-day suspension with the option of taking three days off if they agree to go to ACS drug and alcohol counseling. From our end it would be treated just like any other student. My guess is the coach would do something, as well."
Without hard evidence, Conover could not be sure whether his players were smoking marijuana during games. Because of the need for proof, Conover could only control the situation to a certain extent.
"It was more about mentioning the issues in front of the team saying, 'Listen, if there's anything going on, let's cut it out,'" Conover said. "It was more just vague warnings and every once in a while thinking that I might know what's going on."
A member of last year's lacrosse team, Frank, whose name has been changed for the purposes of this story, was disappointed in the actions of other members of the team.
"It was frustrating because we didn't perform as well as we could have because of [substance abuse]," Frank said. "I think we could have performed better without the use of substances. It was frustrating to watch my senior season fall to pieces because of a lack of team cooperation."
Frank, although not in agreement with his team's decisions, felt that it was a matter out of both the coach's and the players' control.
"A lot of our team behaved the way they wanted to, and that was fun for them and did not always have the best interest of the team at mind," Frank said. "I think, [Conover], short of policing the team and watching over them every second possible, he did everything he could."
Last year, Conover hoped to give some of his players random drug tests but it never came to fruition. This season, he plans to give drug tests even though the players will have the option to reject the test.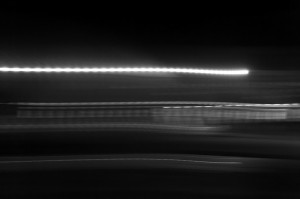 However, the effectiveness of the drug testing is in question by members of the administrative and athletic community.
"I think that it's high school," Frank said. "People will do what they want to do. If you give them the opportunity to say no to a drug test, they are just going to keep doing what they want to."
Berkson agrees with Frank on the issue of marijuana smoking in high schools across the nation.
"I don't think this place is different from any other high school," Berkson said. "Paly is a special place but it's not that special. It is just like any other high school when it comes [substance abuse]."
Paly, just like any other high school, has its nicknames for marijuana; pot, herb, weed, grass, boom, Mary Jane, gangster, and chronic are all words affiliated with the green, brown, and sometimes gray drug known as marijuana.  Marijuana is just a word used to describe the dried flowers and leaves of an Indian hemp plant. The main chemical in marijuana that causes users to feel a high is THC, also known as delta-9-tetrahydrocannabinol.
Nationally, the number of people smoking marijuana has increased as the potency of the drug is said to have advanced since "weed" was first tested in the 1970's. Data reported in the National Household Survey on Drug Abuse indicated that 37 percent of all US residents aged 12 and older have used marijuana at least one time in their lifetime.
According to researchers of the American Journal of Sports Medicine, weed can actually have a positive effect on people. The journal states that "Cannabinoids play a major role in the extinction of fear memories by interfering with learned adversive behaviors. Athletes who experienced traumatic events in their career could benefit from such an effect."
Despite the justifications of some Paly athletes, tests have shown that marijuana has negative effects on the body. According to a website created by The National Drug Intelligence Center, "marijuana, even at lower doses, impairs attention and coordination and affects the way the mind processes information. The abuse of marijuana can also cause serious physical and mental problems including frequent respiratory infections, impaired memory and learning ability, increased heart rate, anxiety, and panic attacks."
Individuals who regularly abuse the drug may develop the same problems as tobacco smokers including cough, phlegm, chronic bronchitis and frequent chest colds.
Some athletes continue to smoke weed despite the obvious negative effects because they do not feel that weed impairs their ability to play sports at a high level.
"On a general level I just enjoy smoking weed," Jason said. "It calms me down. On a recreational level, those reasons still apply to why I would continue to do it during the season. Does it make me better at [sports]? No. If I were high playing my sport I am by no means better. I'm not bad. I could still perform, I could still win ballgames, I could still be as competitive as anyone out there."
There are more and more cases of athletes, both professional and amateur who have been caught smoking weed either before games or simply for recreational use. Many can recall Michael Phelps, the swimmer who won a record eight gold medals at the 2008 Beijing Olympics, was caught via photo smoking marijuana out of a bong in February of 2009. In an interview with the Associated Press shortly after the incident, Phelps acknowledged his poor behavior.
"I engaged in behavior which was regrettable and demonstrated bad judgment," Phelps said. "I'm 23 years old and despite the successes I've had in the pool, I acted in a youthful and inappropriate way, not in a manner people have come to expect from me. For this, I am sorry."
Like Phelps, there are Paly athletes who make a habit of smoking weed during their seasons. Many of these athletes truly believe smoking makes them play calmly and at a higher level in their sport. William, thinks marijuana helps him achieve a higher level of play.
"Smoking weed calms me down man," William said. "I just feel light and relaxed and focused. I'm sure it does not  have that much of a positive effect, but at least it makes me feel like I'm playing great."
Not all athletes at Paly smoke weed just to get "high." In fact, Jason has a specific reason he chooses to smoke during the season.
"Weed actually plays an important role in recovery for me," Jason said. "The day after I play soreness is definitely there. There is a reason why bodybuilders smoke habitually. It helps athletes recover faster. It also helps you eat a lot and helps you pack on calories when you are trying to put on weight."
Unfortunately for Jason, its hard to ignore the fact that smoking marijuana is an illegal act. According to the Paly student handbook "students may not use, be under the influence of, buy, sell or give intoxicants or any controlled substance to others, including prescription medication. Violation of this rule results in immediate disciplinary action that will range from suspension to possible expulsion from the school district."
However, Jason feels he is cautious about his habit and therefore does not have to worry about the punishments that could result from his actions.
"I'm willing to risk the illegal ramifications of smoking weed for what I get out of it and while I don't condone it for anyone else to do," Jason said. "I feel that if you are going to be intelligent and smart about how you're doing it in the first place you're not going to put yourself in sketchy situations in which you'll end up getting yourself in trouble then you're fine."
Although William does smoke marijuana during the season he claims that he would quit if started negatively affecting his life.
"If I'm getting bad grades and I'm not doing good in my sports and I'm not organized and not doing my duties, I shouldn't be smoking weed and I won't be smoking weed," William said.
When push comes to shove, Jason is willing to deal with the consequences of smoking marijuana to be able to enjoy its many benefits.
"I maintain my peak physical condition and I feel as long as I am athletically and academically performing up to my standards than my habits really don't have a right to change," Jason said. "If smoking is not effecting my life, then why should I be forced to change something that I like to do?"
However, Paly athletes such as Lisa, do not care about the positive effects Jason and William mentioned. To her, it is blatantly  irresponsible and disrespectful to the members of the team, the coaches, and the school administration.
"I think if you chose to smoke before a game, it really brings down not only you but the rest of the team," Lisa said. "The other people on the field have to work so much harder to make up for your bad decision."