Swimming defeats Menlo 126.5-46.5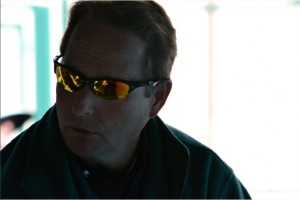 Palo Alto High School swimming dominated Menlo 126.5-46.5 in a dual meet with strong finishes by both the JV and varsity teams. The Vikings had some events, like the varsity girls'200 medley relay and the JV girls' 500 free to themselves, and others in which Paly's athletes greatly outnumbered Menlo's swimmers, virtually guaranteeing victory.
Despite absences from Jennifer Chang ('13) and Jessica Cox ('12), Paly's relays held strong with last minute substitutions.
In the girls' 200 free, Haley Mortenson ('13) finished first, ahead of Quittrie Collington ('13) and Rachelle Holmgren ('12). For the boys, Eren Kiris ('13) finished third.
In the girls' 200 IM, Laura Cui ('12) swam 1:51, followed by Maddie Berger ('12) and Karina Goot ('14). For the boys, Alex Francis ('13) swam 2:05, followed by Charles Zhang ('12) and Xavier Mignot ('12).
In the girls' 50 free, Ngyuen swam a 0:26:24 followed by Shannon Scheel ('12) and Alex Lin.
In the girls' 100 free, Holmgren finished first, followed Mortenson and Skylar Dorosin ('12).
In the boys' 100 fly, Andrew Lau ('14) finished first with 0:56:51 and Corso Rosati ('12) third. In the tight boys' 100 free race, Kiris finished first with 0:50:57 and Young Kuk Lee ('14) close behind finishing third.
The team has its next meet Thursday, March 1 at Paly. The divers will kick off their season this Friday in the first 6-dive meet of the year.
Leave a Comment
About the Contributor
Hilda Huang, Business Manager
Hilda Huang is a senior and joined The Viking in her junior year because of her love for athletics. After serving as a copy editor her junior year, she...