Paly girls' water polo defeats Castilleja 12-2
Nina Kelty, Staff Writer
September 22, 2011
Palo Alto High School's girls' water polo team upset local rival Castilleja High School 12-2 at home on Wednesday, September 21.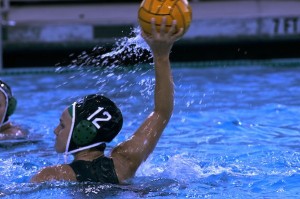 All four quarters the Lady Vikes won possession of the starting sprint.  Emma Wolfe ('14) scored her first of two goals 30 seconds into the game.
Wolfe's goal was matched by Castilleja tying the score at 1-1.  But captain Skylar Dorosin ('12) responded with three back-to-back goals in the last three minutes of the quarter.  She ended the game with a total of five goals.
"[Castilleja] has been strong the last couple of years and we came in ready to play," Dorosin said. "We were ready to counter and the other team definitely got tired and we capitalized on that."
In the second quarter Paly began to pull away with Martine Leclerc ('13)  and Dorosin ('12) adding goals for the Lady Vikes.
With less than ten seconds remaining in the first half, head coach Spencer Dornin called a time out.  Goalkeeper Abbey Bromberg ('13) cleared the ball to captain Shannon Scheel ('12) who drilled an outside shot ending the half with the Lady Vikes in the lead 7-1.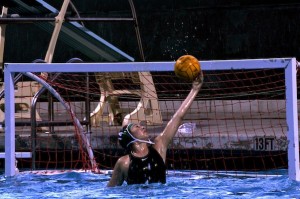 In the second half, Paly began to pull further ahead scoring five more goals.  Keeper Eve Higgins ('12) made two crucial saves holding the Gators to just two goals.
Dornin was pleased by the Lady Vikes' performance and looks forward to their tournament this weekend.  He wants the girls to work on communication.
"[We need to work on]Continuing to communicate and to be aware of where the ball is at all times," Dornin said.
Scheel feels confident coming off of the strong victory and heading into the Amanda McDonald Tournament.
"This was a really really good game for us to enter on our tournament," Scheel said.
The Lady Vikes will face off against Saint Francis Friday night for their first game of the Amanda McDonald Tournament hosted by Menlo School this weekend.